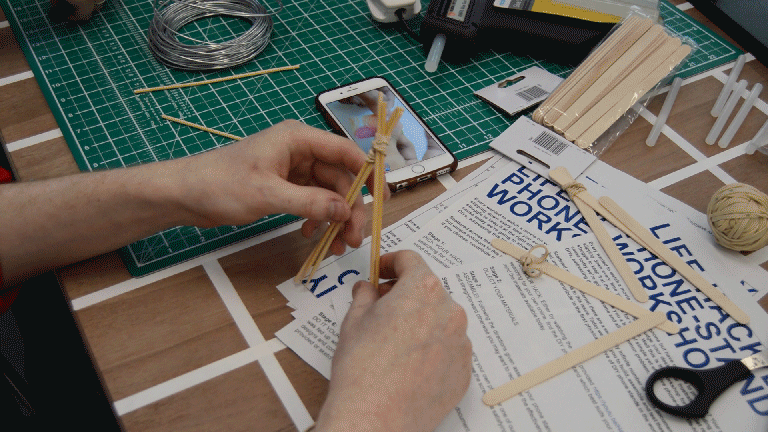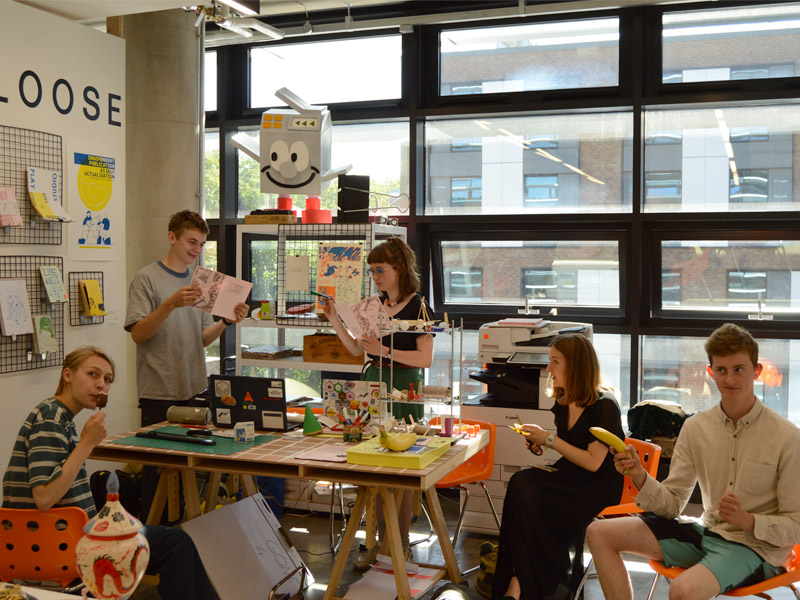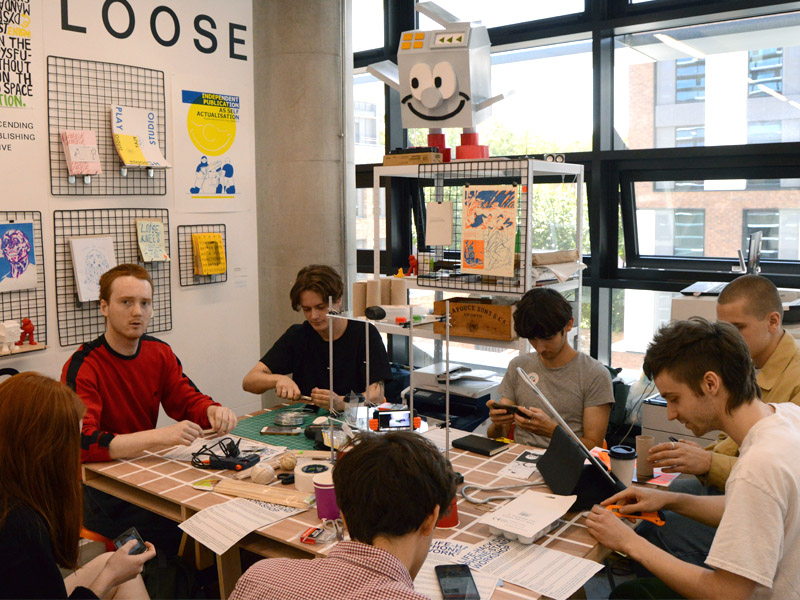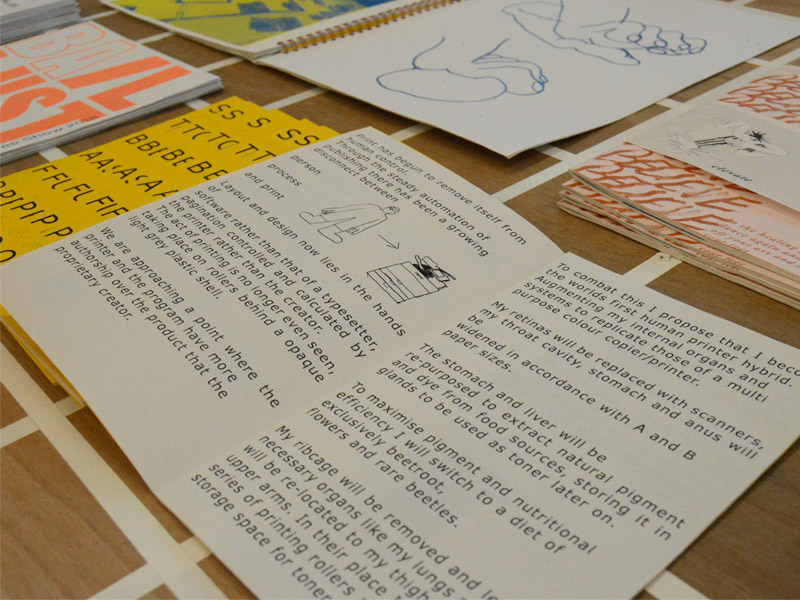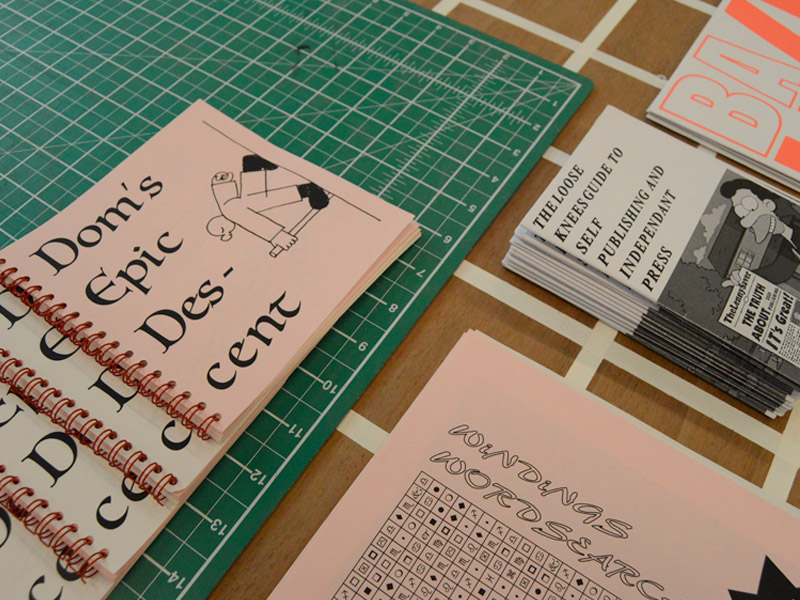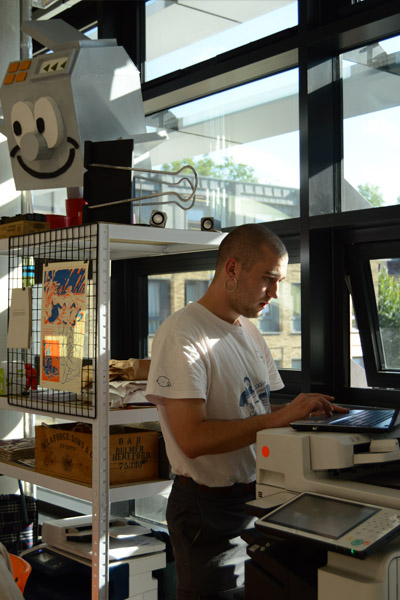 LOOSE KNEES PRESS INSTALL
Loose Knees Press was a publishing house set up by melself and other 3rd year BA Illustration students at Camberwell College of Arts. The University no longer had an in house publisher and we required a platform to show, print and distribute our work through. During the 2018 Degree show, instead of exhibiting in the conventional sense, we installed as a press. Publishing anything and everything that was brought to us throughout the week, as well as running/facilitating workshops with our peers.
WORKSHOPS AND TEACHING
I run workshops and teaching sessions based around printing/publishing and developing alternate more DIY methods of print production.


ONLINE RESOURCES
In spring 2020 I was commissioned to produce some online teaching resources for the BA Illustration course at Camberwell College of Arts, as the workshop I was scheduled to teach had been cancelled (due to the lockdown).

I produced some short guides on simple web publishing and home printing techniques to help the students to produce work from home, as well as including information about the DIY sticker printing methods that I was originally meant to be running a workshop about.

CLICK THIS LINK TO ACCESS THE RESOURCE.

STICKER PRINTING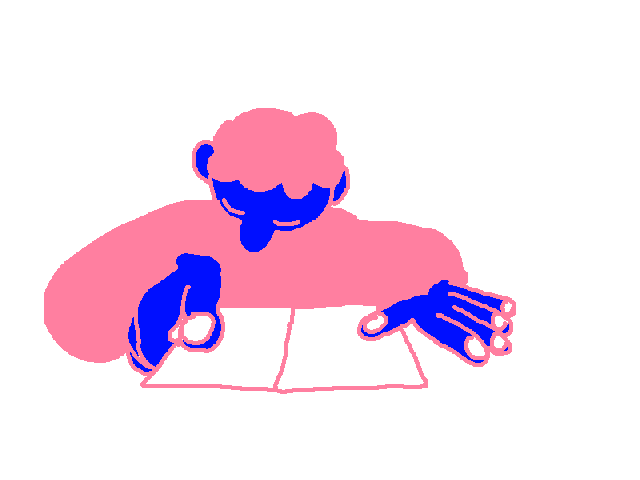 I run DIY sticker printing workshops, teaching people how to use cheap commercial use label printers/thermal receipt printers to make their own good quality stickers. I have run these workshops at Camberwell College of Arts, London College of Communication and at independent events (e.g. during the 2019 F.A.T. Studio programme).

Below are some scans from the worksheet from the F.A.T. Studio workshop, some scans of the participants outcomes and pictures from the workshop.